Prior to starting her own firm, Lori was formerly a public service faculty member of The University of Georgia with the Small Business Development Center (SBDC) in Columbus, GA. She was a business consultant, area director, and associate state director during her 16-year career with the SBDC, and during that time she provided over 7,500 hours of coaching and counseling to more than 1,500 entrepreneurs in the areas of leadership, strategic planning, team building and management.
Lori is an Associate Certified Coach through the International Coach Federation as well as a Certified Dare to Lead™ Facilitator. She is also a qualified Myers-Briggs Type Indicator® Coach and a certified practitioner of the EQ-i 2.0 Model of Emotional Intelligence. In addition, Lori is an Everything DiSC® and Five Behaviors of a Cohesive Team® Authorized Partner and trainer.
In 2010, she and her husband Greg opened their first Tidal Wave Auto Spa, an express car wash facility, in Milledgeville, Georgia. Over the next few years, they added several more Tidal Wave locations in South Carolina, Georgia, and Texas.
Lori is the current chair of The Family Center board of directors and is the 2021-22 President of The Rotary Club of Columbus. Additionally, she is on the board of directors of the Greater Columbus Georgia Chamber of Commerce, the past-chair of the Columbus Trade Center Authority, and a graduate of Leadership Columbus.
Lori earned her B.A. degree in Economics/Mathematics from Emory University and an MSA in Management from Georgia Southwestern State University in Americus. She is currently pursuing her Ph.D. in Business Psychology at The Chicago School of Professional Psychology.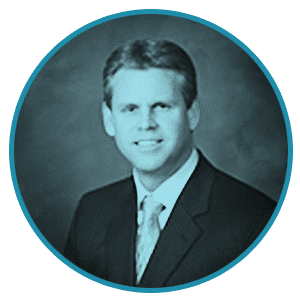 Greg serves as a business consultant and provides consulting services to businesses in the areas of mergers and acquisitions, system and process development, business growth strategies and exit strategies.
Greg started working in the family business, Auten Poultry Co., in January 1980, while still in high school. He worked part-time and summers as a helper on a delivery route. Greg's family has a long history of entrepreneurship, especially in the poultry business. His grandfather, James Dent, owned Dent Poultry (now Tyson) in Buena Vista, Georgia, and his parents, Larry and Carol Auten, started Auten Poultry Company in Columbus in 1965 as a distributor of fresh chicken.
By the mid-1980s, Greg saw the need for the company to diversify the product mix and soon began working with the company's best customers trying to identify additional products to offer. In 1984, with annual sales of $3.4 million, Auten Poultry began expanding by purchasing the first of several small food service companies. By 1987, sales had grown to $6.4 million and the company was outgrowing its rented warehouse space. The decision was made to build a new multi-temperature warehouse to handle current needs as well as future growth. Then, in 1992 the company changed its name to Auten Poultry & Food Service, incorporating the expansion of products now offered to customers.
In 1993 with sales of $10.2 million, Greg's father Larry relinquished the reins of the company to Greg, who took over as president of the company. By the end of 2004, Auten Poultry and Food Service had 145 employees, 32 trucks, over 2,000 customers and over 5,000 products. The company was now delivering products to six different states in the southeast. The annual sales had grown to $60 million.
In June of 2005, Greg sold Auten Poultry & Food Service to Glover Wholesale Company. By 2008, Glover's sales volume was $107 million and the company was ranked as the 49th largest food service company in the country. Greg stayed with the new company for two and a half years after the sale, where he worked as Vice President for Glover-Auten Foods until December 2007. Glover-Auten Foods was recently sold to U.S. Food Service, one of the top 10 largest privately held companies in the United States.
Greg is the CEO of Auten Enterprises, which owns and operates six express car washes in the southeast, with the newest location under construction in Houston, TX. He serves on the Board of Directors of Feeding the Valley Food Bank.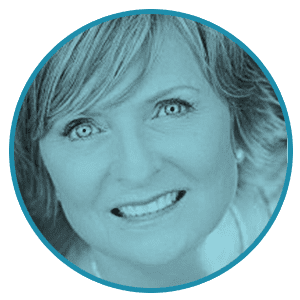 Cathy is an Executive Coach and is credentialed with ICF — The International Coach Federation. She partners with her clients to identify individual strengths, team dynamics and growth opportunities for intentional and engaged living. She is Director of LifeWorks Resource Group, a coaching and counseling center, located in Columbus, Georgia. As an adjunct faculty member at Columbus State University, Cathy has taught Coach Training as part of the Master of Science Organizational Leadership program. She is a contributing author in the book, Inspired Women Succeed and the author of If Only We Could Talk: 3 Simple Steps to Parent-Teen Conversations. Cathy is a recognized leader, experienced sales director, credentialed life coach and former corporate trainer who has great passion for helping others find their uniqueness through self-discovery and personal development. She has received numerous awards for outstanding leadership. Through a variety of personal and professional life experiences as well as continued education, she brings a down-to-earth and practical approach to adult learning and self-discovery. Her passion is to see individuals intentionally using their strengths and teams more actively engaged through team development.
Cathy brings experiences and certification to her coaching that include:
ICF Credentialed Coach
Certified Lifeforming Leadership® Coach
Certified CCE (Center for Coaching Excellence) Coach
BS in Health Science, MUSC with 30+ years experience in the healthcare field
Masters in Management, Regent University
Adjunct Faculty – Columbus State University, Columbus, Ga
Qualified Myers-Briggs Type Indicator® Coach
Gallup® Certified Strengths Coach
Prepare-Enrich® (Couples Assessment) Coach
Certified Workshop Facilitator
Corporate & Community Leadership
Leadership Training, Motivational Speaking & Mentoring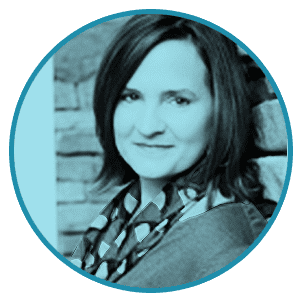 Kim is an experienced Senior Executive, with an extensive background in leadership, non-profit operations, strategic planning, team building, and finance. She currently serves as the CEO of 2 Impact, a coaching and consulting firm dedicated to equipping individuals and businesses to reach their maximum growth potential.
Kim holds a Bachelor of Business Administration degree in Accounting and a Masters in Organization Leadership with a concentration in Servant Leadership from Columbus State University. Kim is a firm believer in the value of servant leadership and is committed to its practices. She is also a Certified RightPath Facilitator and a Global Career Development Facilitator.
Kim was previously the Senior Vice President of Mission Services for Goodwill Industries of the Southern Rivers, (GWISR), headquartered in Columbus, Georgia. She joined the organization in 2000 as the Chief Financial Officer, after a successful career in retirement plan administration.
Kim's accomplishments at GWISR include:
As Chief Financial Officer
Pioneering the first Information Technology Department
Implementing the non-profits first Retirement Plan
Providing financial oversight for merger with Goodwill Industries of South Georgia
Named Chief Administrative Officer in 2006
Named Senior Vice President of Mission Services in June of 2009
Leadership through many dynamic organizational changes including relocating six retail locations,
expanding overall mission services from one to six locations, and growing from $5 to $24 million in
annual gross revenue.
Personal Growth and Community Involvement
Goodwill Servant Leadership award (2004)
Graduate of Leadership Columbus (2005)
Goodwill Fundraising Event Support award (2008)
Graduate of Goodwill Industries International Senior Leader Program (2009)
Dedicated Service Award – Leadership Columbus – Greater Columbus Georgia Chamber of
Commerce (2009)
Member, North Columbus Rotary Club, currently serving as President
Board member, Enrichment Services Program, Inc., serving on the Executive Committee and as
Chair of the Finance committee
Board member, Boy Scouts of America, Chattahoochee Council; serving as Vice President of
Marketing
Board member, Wells Fargo Advisory Board
Past President of Columbus Youth Soccer, past Overall Day Chair for Leadership Columbus for the
Greater Columbus Georgia Chamber of Commerce, past Treasurer of Georgia Association of
Training, Employment and Supports, Chattahoochee Valley VITA Coalition and the United Way
Executive Directors Association.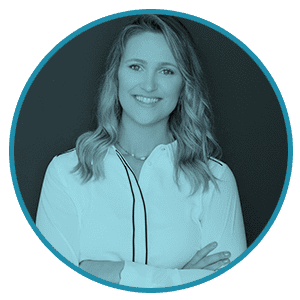 Alston is a partner at Morgan and Lyle, PC, a full-service business law firm in Columbus, Georgia. Alston serves as a business counselor, advisor, and consultant for Focus Consulting Group, using her legal expertise and business knowledge to understand clients' business objectives and to create a strategic plan for the most favorable resolution of business disputes and the advancement of business objectives. Alston's practice advocates for small businesses and covers a wide variety of business matters ranging from entity selection and formation, liability and operational issues, employment law, commercial real estate, and mergers and acquisitions. Specifically, she advises clients in the area of employment agreements, buy-sell agreements, contracts, leases, noncompetition agreements, retirement plans and other operational matters. She regularly represents buyers and sellers of businesses in connection with an asset or stock purchase agreement and other corporate transactions.
Alston also has experience in estate planning and works with small business clients in structuring succession plans that meet the client's personal and business goals. She frequently educates clients on exit strategies, including the significance of business valuations, the use of buy-sell agreements, and business restructuring, to assist families and closely held businesses successfully transition control and ownership of their companies to the next generation.
Alston graduated from Georgia Tech with a Bachelor of Science in Business Administration with a concentration in Finance and attended Mercer University's Walter F. George School of Law, where she graduated Cum Laude. While at Mercer Law, she was a member of the Charleston National Moot Court Team, Treasurer of the Association of Women Law Students, and Co-President of Phi Alpha Delta. Upon graduation from law school, Alston joined Whelchel, Dunlap, Jarrard & Walker, LLP in Gainesville, Georgia, as an Associate Attorney, where she specialized in estate planning, residential real estate matters, and general business defense. She currently serves on the board of Feeding the Valley, a nonprofit food bank, in Columbus, Georgia.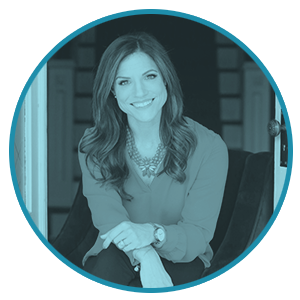 Jessica Ferriter is a passionate learning and development consultant and coach with extensive experience working for corporate, government and military sectors.
Her previous roles include Learning Advisor at Aflac Worldwide Headquarters, Chief of Staff to the U.S. Ambassador of Australia with the U.S. Department of State, Executive Officer to a 2-Star Army Commanding General and Public Affairs Officer at the Pentagon.
As a consultant, coach and trainer, Jessica draws on the principles of organizational development, human resources and leadership development to serve as a catalyst for transformation for clients who are ready to excel in their business lives. With more than 10 years in employee development, Jessica has an aptitude for preparing individuals for the next step in their professional journey through career coaching and planning, resume reviews and interview preparation.
Additionally, Jessica has facilitated hundreds of hours of workshops, training sessions and leadership development courses. Her areas of expertise include emotional intelligence, DISC communication styles, organizational trust, presentation skills, strategic storytelling, personal branding and manager development.
Jessica is an energetic and skilled public speaker who holds multiple designations and awards from Toastmasters International. She has served as Toastmasters Vice President of Education, club mentor and club sponsor. Committed to the growth of all levels of speakers, she helped charter an Executive Toastmasters club for Aflac's senior leadership and established a youth Toastmaster leadership program at a local high school.
An ardent world traveler, Jessica's personal, academic and professional assignments have taken her to Australia, New Zealand, Europe, Asia, South America and across North America.
Jessica serves on the Columbus State Alumni Association Board of Directors, is co-chair for the Columbus 2025 initiatives' 21st Century Workforce sub-committee, is a member of Young Professionals, and regularly volunteers to support community events in Columbus.